Water Treatment System Repair & Installation in Michigan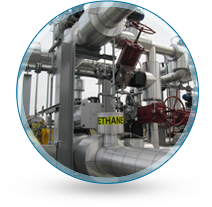 JETT Pump & Valve, L.L.C. keeps your fluid handling systems running at peak performance! We design, sell, install, repair, and maintain municipal, industrial, commercial, and residential process technology equipment for the water and wastewater treatment industry. JETT Pump & Valve, L.L.C. is conveniently located in the Metro-Detroit area, we service all of Southeast Michigan and beyond!
Call JETT Pump & Valve, L.L.C. anytime! We offer emergency service and support 24 hours a day, 7 days a week, 365 days a year. All calls will be answered by a trained JETT Pump & Valve, L.L.C. representative.
With over 60 years of combined experience, our highly trained field service technicians and sales engineers are certain to provide you with effective and professional service that is certain to give you solutions to your specific needs. Our competitive rates, FREE written estimates, rapid deliveries, and sincere support ensure that all of our customers are happy customers.
Contact us today for a free consultation with a water and wastewater treatment system expert.