Line Card
---
Wilo
JETT Pump & Valve, LLC is the Master Distributor for Wilo in Michigan. Wilo is one of the world's leading manufacturers of pumps and pump systems for water and wastewater management in the world.
---
Cla-Val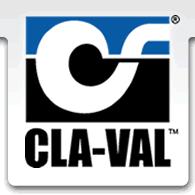 JETT Pump & Valve, LLC is the Master Distributor for CLA-VAL in Michigan's Lower Peninsula. CLA-VAL is a leading manufacturer of automatic control valves for applications in waterworks, fire protection, aviation fueling, marine, mining & industrial throughout the world.
---
Barmesa
JETT Pump & Valve, LLC is the Master Distributor for Barmesa in Michigan.
Barmesa Pumps started operations in 1953, manufacturing small self-primer pumps, jet pumps and end suction centrifugal pumps for the rural market.

During the 1970's, new additions were made to the line of products and we started manufacturing submersible solids handling pumps as well as grinder pumps.

Barmesa has State of the Art manufacturing facilities that have modern CNC machinery as well sophisticated design and test capabilities. Barmesa serves markets such as marine, commercial, municipal, wastewater, water, industrial, construction, utility, chemical, OEM, irrigation, dewatering flood control, fire protection, as well as many other applications.

Barmesa is a privately held family business and is committed to offering an extensive variety of products with the best quality standards and on-time deliveries.
---
Walchem

JETT Pump & Valve, LLC is the Master Distributor for Walchem in Michigan. Walchem is a leading manufacturer of on-line analytical instruments and electronic metering pumps, providing innovative solutions by integrating instruments, sensors, fluid handling & extensive remote data communications technologies.
---
IWAKI AIR

Iwaki Air AODD pumps are engineered for maximum utility. They are portable and easy to install, operate, and maintain. Infinitely variable flow rates and variable discharge pressures can handle a large range of fluids, including corrosive chemicals and flammable liquids. The AODD pumps can run dry, self-prime and dead-head without damaging the pump. Other design elements that distinguish Iwaki Air AODD pumps include body stabilization features to ensure heat resistance, and sound suppression construction to reduce both mechanical noise and compressed air noise.
These pumps are built for power. A higher power output means the pump can operate with less applied air pressure compared with many competitor's pumps – often outperforming pumps that may have a higher listed flow rate.
---
Mass Transfer Systems

Mass Transfer Systems is a world leader in the design, manufacture and supply of jet mixing and aeration systems as well as submersible self-aspirating aerators for biological wastewater treatment in both municipal and industrial applications.
---
Dwyer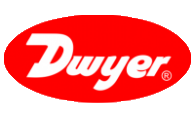 A global leader in designing and manufacturing innovative Sensors and Instrumentation solutions to the HVAC and Process Automation markets.
---
USF Fabrication

A leader in the manufacturing of access doors, steel grating, and miscellaneous metal fabrication.
---
Sensaphone

Sensaphone is a SCADA alternative for water and wastewater utilities and operators. Sensaphone's cloud-based Sentinel PRO allows you to monitor remote facilities and environments and check critical conditions of your climate-sensitive commodities with the same degree of certainty you've come to expect from Sensaphone. The system monitors, delivers alarms, and datalogs input/output points from third-party Modbus sensors, transducers and programmable logic controllers. The system supports Modbus RTU/485 and Modbus TCP. It takes the burden out of managing your system by giving you access to your readings from anywhere using a simple, powerful web-based interface. If there's a disruption, you'll be the first to know. Alerts can be sent straight to your mobile device—keeping you updated and giving you peace-of-mind wherever you are so you can remain focused on business as usual.
---
LobePro

LobePro's rotary lobe pumps are typically used to pump sludge to and from thickeners, separators (such as belt presses, centrifuges, and rotary presses), digesters, and clarifiers.
---
Dakota Pump

Dakota Pump Inc. (DPI) - packaged pump stations are handled by several representatives across the US. Our product line has vastly expanded over the years to include package pump systems for both the water and wastewater markets, as well as a controls department that develops high-quality automation and SCADA systems for various markets. Thus making Dakota Pump Inc. a major supplier not only in the packaged pump market but also in the automated systems technology arena.
---