Allen Park's Source for Control Valves - Sales, Installation & Repair
Serving the Municipal, Industrial, Commercial and Residential Markets of Michigan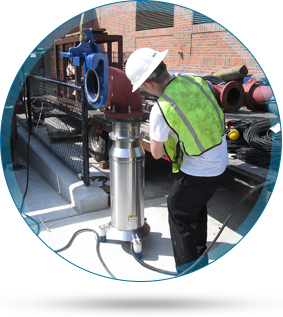 As Michigan's leading fluid handling system professionals, JETT Pump & Valve is Allen Park's source for expert installation, repair and service for any make or model of pumps, motors, valves, and actuators for water and wastewater treatment equipment.
From repairs and maintenance service to the design and complete construction of a million-dollar wastewater treatment plant, we're dedicated to providing superior service with a focus on responsiveness, on-time deliveries, competitive prices, and exceeding customer expectations.
With over 60 years of combined experience, our team understands the municipal marketplace and the importance of working within your budget and funding. As a leader in our industry, JETT Pump & Valve is able to provide our clients with competitive rates, FREE written estimates, rapid deliveries and 24/7 emergency support service to ensure all their needs are met.
---
Full-Service Solutions for Your Pump & Valve Needs
Over 60 years of wastewater systems experience
Complete in-house machine shop
Non-biased assessment of equipment and systems
Analysis and design improvements of lift stations & systems
Design and installation from parts to complete treatment facilities
12-month warranty for material and workmanship
On-site 24/7 repair service
Fleet of service trucks with cranes
---
Allen Park Water & Wastewater Treatment Systems - Shop Pumps, Valves, and Accessories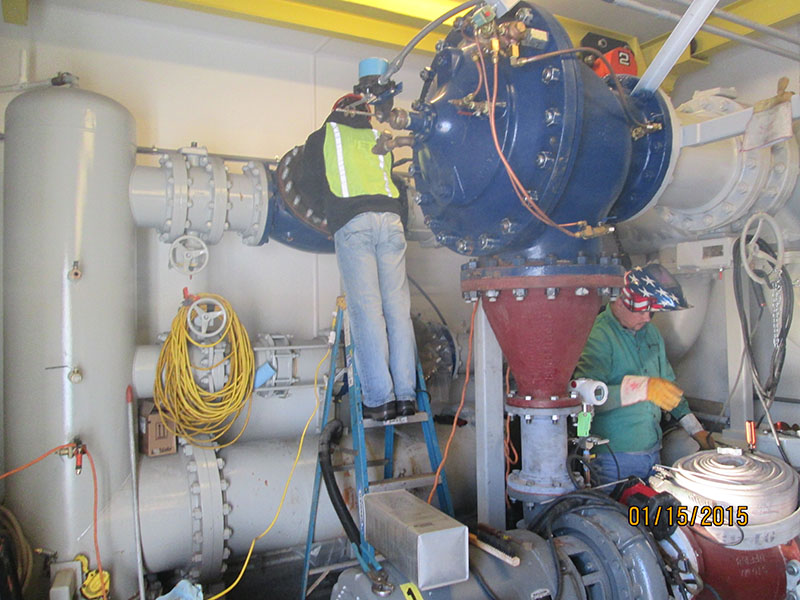 JETT Pump & Valve has designed many custom pumping systems. With years of experience using the CAD program, we can create sophisticated drawings that are sure to fit your needs.
From submersible centrifugal pumps and automatic control valves to electronic metering pumps and pressure sewer systems, we carry a comprehensive line of parts and products from the leading water treatment system manufacturers, many for whom we are a Master Distributor.
Crane

JETT Pump & Valve, LLC is the Commercial & Municipal Master Distributor for Crane Pumps & Systems in Michigan. Crane Pumps & Systems is a world-class manufacturer of pumps, accessories, & services; providing solutions for municipal, commercial, industrial, residential, military market segments.
Cla-Val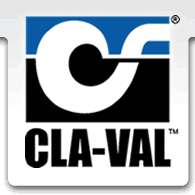 JETT Pump & Valve, LLC is the Master Distributor for CLA-VAL in Michigan's Lower Peninsula. CLA-VAL is a leading manufacturer of automatic control valves for applications in waterworks, fire protection, aviation fueling, marine, mining & industrial throughout the world.
Kennedy Valve

JETT Pump & Valve, LLC is the Master Distributor for Kennedy Valve's AWWA Group in Michigan. Kennedy Valve is a world class manufacturer of fire protection, water distribution, water & wastewater treatment material; including Fire Hydrants, Resilient Wedge Gate Valves, Butterfly Valves, Plug Valves, & Check Valves.
Walchem

JETT Pump & Valve, LLC is the Master Distributor for Walchem in Michigan. Walchem is a leading manufacturer of on-line analytical instruments and electronic metering pumps, providing innovative solutions by integrating instruments, sensors, fluid handling & extensive remote data communications technologies.
24/7 Emergency Service - Pumps, Valves, or Whole Fluid Handling System Repairs in Allen Park, MI
Available 24 hours a day, 7 days a week, our customers have come to expect responsible, prompt, and professional field service technicians. JETT Pump & Valve will support your competitive advantage, reduce downtime, increase productivity, and most importantly, extend the life of your system. Our crane trucks are fully equipped to help you get up and running when you need it most, representing a history of on-site accomplishments from troubleshooting, repair and installation to performance and reliable consultation. View our repair services here.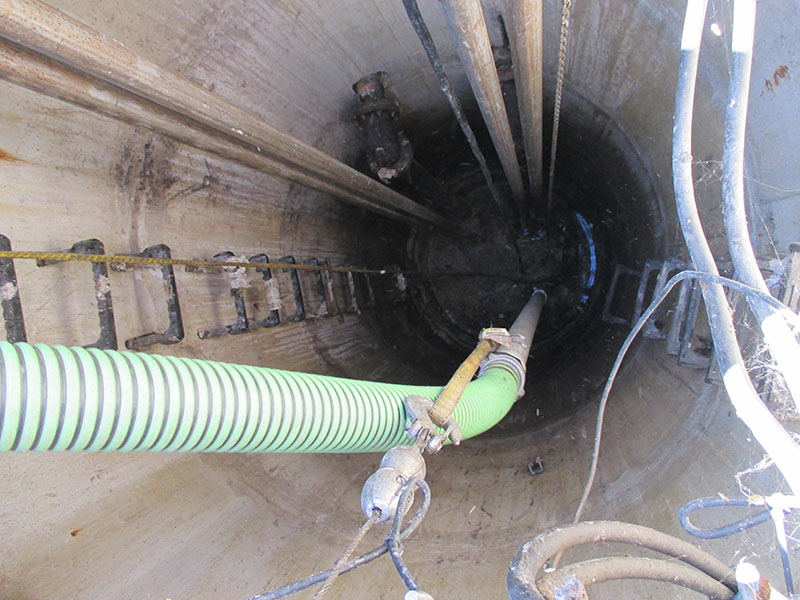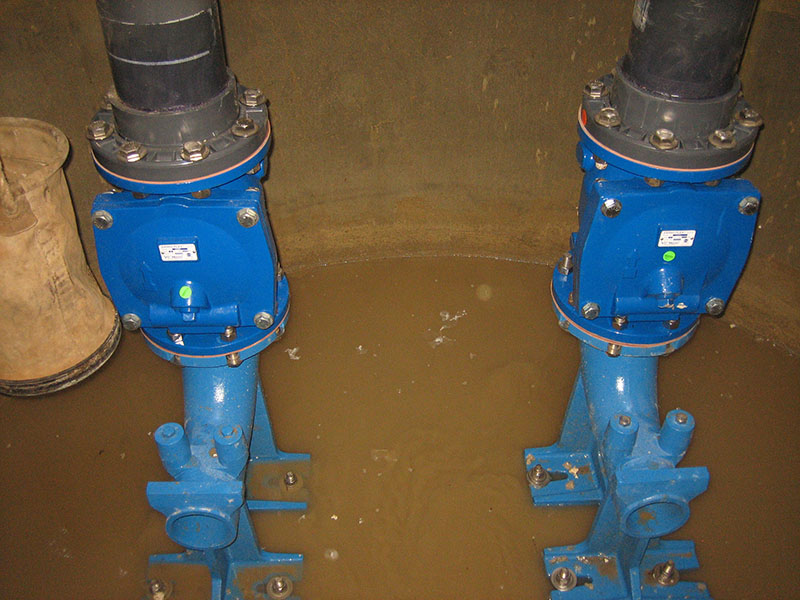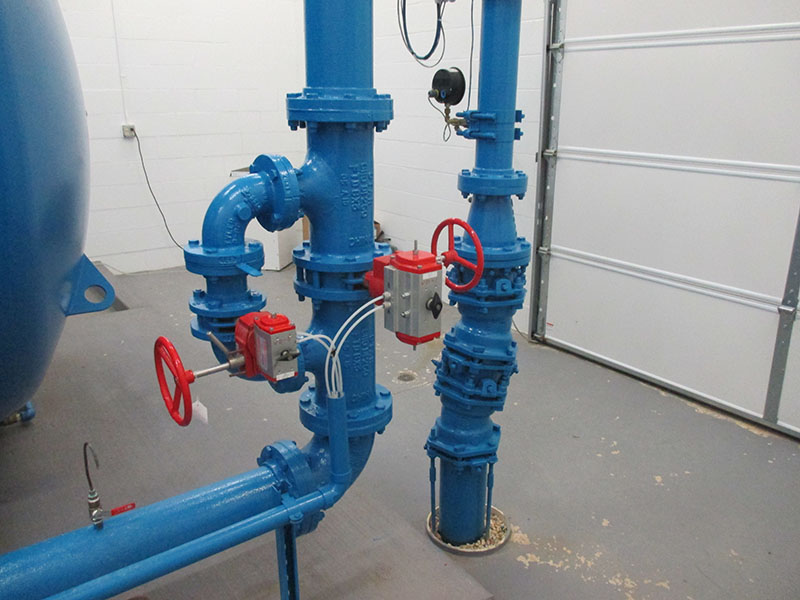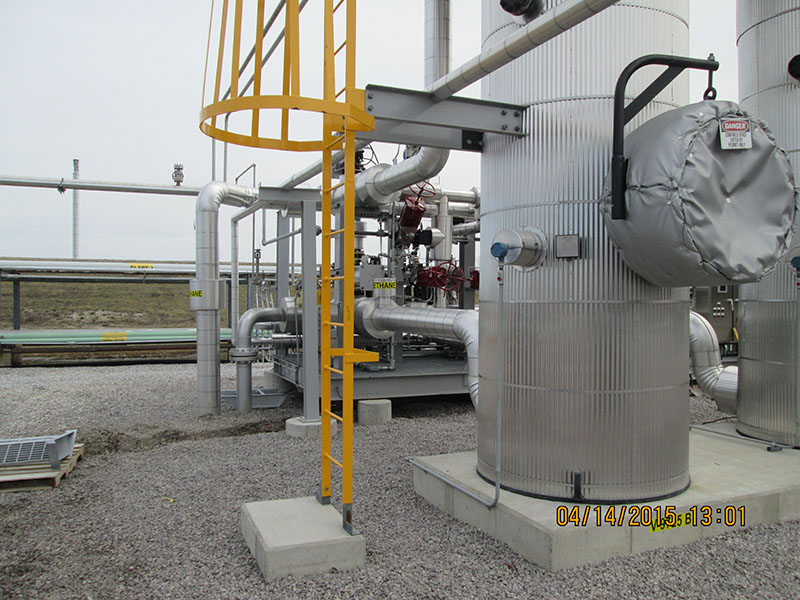 ---
Client Reviews
"I sought the services of Jett Pump due to a failure of both regenerative blowers and a few years ago Jett Pump had repaired one of those blowers. Since I knew Jett Pump had established a working relationship with the manufacturer of the blowers, it seemed the logical choice when both failed at the same time. From the time of the failure on May 16th, to the installation on July 11th, Jett Pump kept me apprised of the status of the timeframe to get the new blowers installed.

Would I recommend Jett Pump? Absolutely! As I noted earlier, I was kept in the loop regarding the timeframe for getting the blowers installed. In fact, the installation took place on a Saturday, a couple weeks ahead of the projected timeframe! That in itself is a rare service." Ken Rutkowski - Operator in Charge, Huron Regional Water Authority - Port Austin, Michigan
For all your water treatment needs, call JETT Pump & Valve, Michigan's leading fluid handling systems professionals!