Line Card
---
Crane

JETT Pump & Valve, LLC is the Commercial & Municipal Master Distributor for Crane Pumps & Systems in Michigan. Crane Pumps & Systems is a world-class manufacturer of pumps, accessories, & services; providing solutions for municipal, commercial, industrial, residential, military market segments.
Crane Pumps & Systems is a recognized leader in meeting the ever changing needs of todays worldwide marketplace. Crane manufactures Barnes - submersible centrifugal pumps, Weinman - split case end suction pumps, Crown - self-priming pumps, Burks; end suction self-priming centrifugal pumps, Deming - end suction, close couple vertical sump pumps, Prosser - sludge & dewatering pumps, & Barnes Pressure Systems - a practical & environmentally safe alternative to gravity sewers.
---
Cla-Val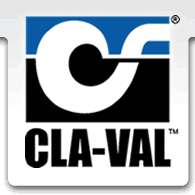 JETT Pump & Valve, LLC is the Master Distributor for CLA-VAL in Michigan's Lower Peninsula. CLA-VAL is a leading manufacturer of automatic control valves for applications in waterworks, fire protection, aviation fueling, marine, mining & industrial throughout the world.
---
Kennedy Valve

JETT Pump & Valve, LLC is the Master Distributor for Kennedy Valve's AWWA Group in Michigan. Kennedy Valve is a world class manufacturer of fire protection, water distribution, water & wastewater treatment material; including Fire Hydrants, Resilient Wedge Gate Valves, Butterfly Valves, Plug Valves, & Check Valves.
---
Walchem

JETT Pump & Valve, LLC is the Master Distributor for Walchem in Michigan. Walchem is a leading manufacturer of on-line analytical instruments and electronic metering pumps, providing innovative solutions by integrating instruments, sensors, fluid handling & extensive remote data communications technologies.
---
IWAKI AIR

Iwaki Air AODD pumps are engineered for maximum utility. They are portable and easy to install, operate, and maintain. Infinitely variable flow rates and variable discharge pressures can handle a large range of fluids, including corrosive chemicals and flammable liquids. The AODD pumps can run dry, self-prime and dead-head without damaging the pump. Other design elements that distinguish Iwaki Air AODD pumps include body stabilization features to ensure heat resistance, and sound suppression construction to reduce both mechanical noise and compressed air noise.
These pumps are built for power. A higher power output means the pump can operate with less applied air pressure compared with many competitor's pumps – often outperforming pumps that may have a higher listed flow rate.
---
Mass Transfer Systems

Mass Transfer Systems is a world leader in the design, manufacture and supply of jet mixing and aeration systems as well as submersible self-aspirating aerators for biological wastewater treatment in both municipal and industrial applications.
---
Dwyer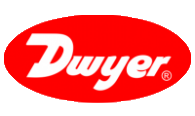 A global leader in designing and manufacturing innovative Sensors and Instrumentation solutions to the HVAC and Process Automation markets.
---
USF Fabrication

A leader in the manufacturing of access doors, steel grating, and miscellaneous metal fabrication.
---
Aquavx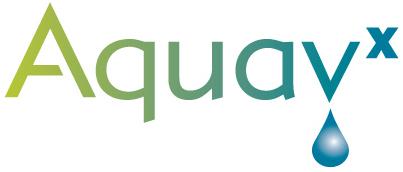 Aquavx™ is the SCADA alternative for water and wastewater utilities and operators. Offered at the cost of an auto-dialer, Aquavx™ enables customers to accurately monitor and control their equipment and streamline operations with increasingly fewer resources. Through a partnership between Antx and M2M Data Corporation, Aquavx™ is built on 35 years of combined experience in the water/wastewater industry and hosted communications and monitoring technology market. Unmatched in its service features and the added value it brings to customers, Aquavx™ is the trusted brand in water asset management services
---
LobePro

LobePro's rotary lobe pumps are typically used to pump sludge to and from thickeners, separators (such as belt presses, centrifuges, and rotary presses), digesters, and clarifiers.
---
Dakota Pump

Dakota Pump Inc. (DPI) - packaged pump stations are handled by several representatives across the US. Our product line has vastly expanded over the years to include package pump systems for both the water and wastewater markets, as well as a controls department that develops high-quality automation and SCADA systems for various markets. Thus making Dakota Pump Inc. a major supplier not only in the packaged pump market but also in the automated systems technology arena.
---